Jazzpunk is a first-person adventure game from Necrophone Games, in which you play as Polybank (a silent protagonist), working as a spy in a fictionalised 1950's world.
It is also completely, marvellously, absurd. It feels like being inside Vic and Bob's head while they are on a particularly intense acid trip. In a good way. There is a plot, and you need to complete specific tasks to advance it, but the nature of these tasks and the environments and situations that they lead you to occasionally defy description. I don't want to give anything away here, as much of the delight came from everything that happened being so unexpected.
The game is littered with references to films, TV, books and games from the last 50ish years, and some of these are glorious in their timing and placement, particularly the retro minigames.
Graphically, Jazzpunk consists of mostly simple, blocky, 3D but this is also used to great comic effect, with sounds being similarly simple but effective. The controls are very straightforward; standard dual stick with a button to interact and a button to cycle inventory.
Plot wise, it does all make some sort of sense eventually, and I'd recommend taking the time to look thoroughly around all locations to pick up all the hidden gems and hilarious oddities. The story will take around four hours or so to complete, and I did it all in one go as I was so intrigued to see what bizarre event would take place next.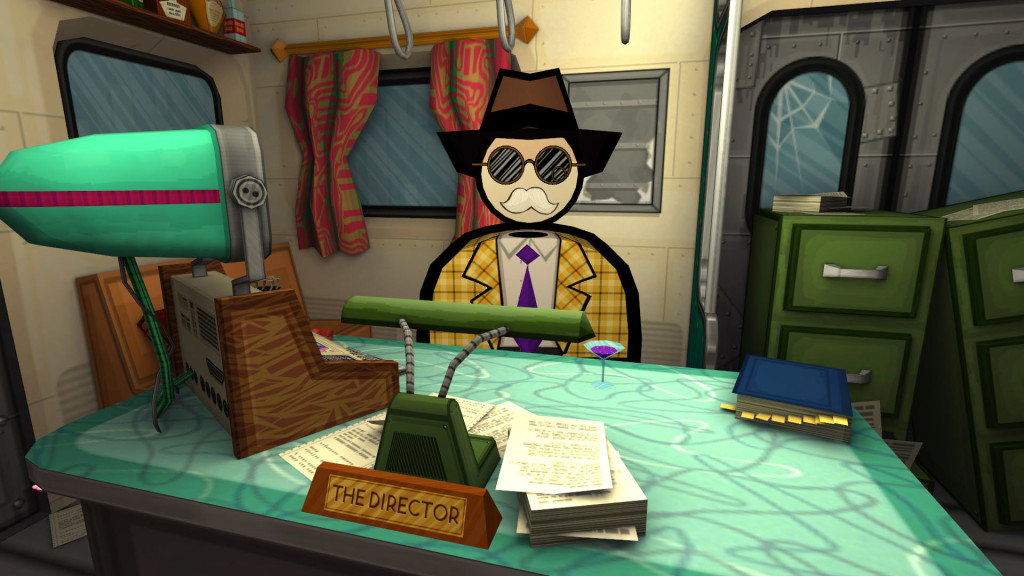 Full of genuinely funny moments and delightfully surreal, this is a humdinger of an adventure game; not exactly taxing on the difficulty front, but chock full of comedy and fun exploration.