While movie critics, composed largely of blog hacks that adore Disney, are convincing the public that DC/WB's Suicide Squad is a disjointed mess, the Injustice iOS platform has added a number of the film's infamous villains as playable card-fighters and Gear. Unfortunately, Killer Croc, Enchantress, and Diablo are not playable but they are Gear. More specifically, they add bonuses and upgrades to playable characters but are never seen. Each of the latter Gear-Characters (aka Companion Cards… Fu$%ing really?) can be obtained on both Apple and Android devices now, and their fully evolved forms are below:
As always, these new Companion Cards have raised positives and negatives for the game. On the one hand, their Gear capabilities are rather daunting and, therefore, welcome. On the other hand, the largely 12-14 year-old population that forms the core Injustice fan base have also been vocal about how lazy it is to simply label a character as Gear rather than allowing them to be playable. However, this argument has been a frustration since day 1 when players eagerly collected Support Cards of Robin, Swamp Thing, and The Riddler, to name a few, but were unable to battle as them.
In addition, Katana is nowhere to be seen. This has led to speculation that she may be added as a playable character later on. Currently, Gear centered on her and Deadshot have appeared in the latest update: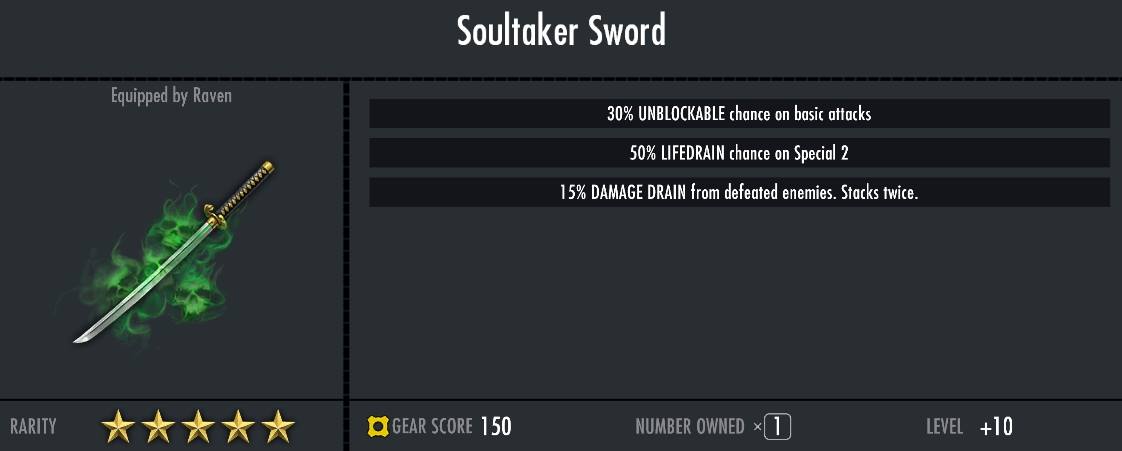 The Soultaker Sword is Katana's weapon of choice. Most likely, according to how WB/NR's operates, Katana will be added to the list of characters who have Gear in the game but are not playable. Ra's anyone? The Riddler, again, anyone? ANYONE?
This frustration and speculation will be lessened by the four new playable characters to the game though. The Suicide Squad Joker now comes in 2 skin variations: topless and Marilyn Manson. And no, contrary to what this implies, that The Joker gets stronger by undressing, Topless Wonder Woman will not be added to the Injustice roster.
And that's what pornhub is for kids.
Based on the passive above, the other cinematic Suicide Squad members joining the Injustice roster are Harley Quinn and Deadshot. Deadshot truly packs a punch and is obviously a re-design of Deathstroke, much like Arkham Knight was a re-design of MKX's Erron Black. This short cut to "new" characters adds salt to the wound of the slow updates to the game. It also furthers the argument that the app should have a much larger roster by now since re-designs and new skins are rather easy to code and program.
Except for NetherRealms!
Oh, wow. That's what Margot Robbie looks like in virtual reality? Christ. That's just- it's irresponsible.
Lastly, one huge positive is that Harley's new Super Attack has a cut scene to Margot Robbie undressing in the Suicide Squad film. No, it doesn't, but if WB/NR's won't take this game seriously, then neither will we. Seriously though, one positive is that Challenges no longer require Challenge Coins. This means less grinding and is a sign that WB/NR's are getting one thing right a few months before they scrap this app and release a new Injustice 2 app.
Look, someone has to tell everyone.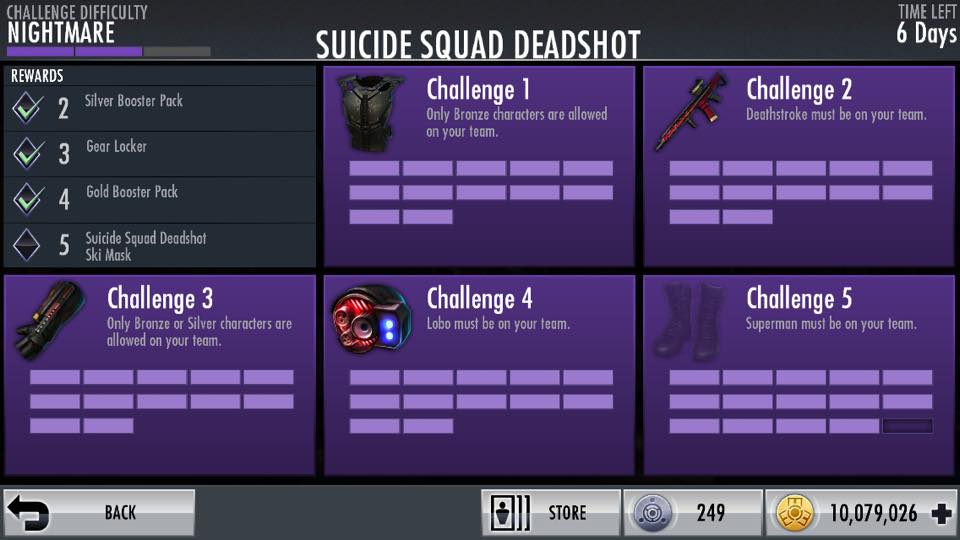 So, the pertinent questions we've been asking for the past 2 years remain. What characters would you like to see added from the Suicide Squad film? (Answer: that would be great! And the answer is no. No _______ for you!). In addition to Supergirl and Blue Beetle, who else do you want to see added to the Injustice 2 roster? (We know everyone will say Shining Knight and Rocket Red since they're all that matters).
In conclusion, if you take off your top, you get an additional 50 to Damage but 50 Health points are deducted. Pick your poison if you want to, but we're all going topless and playing Pokemon: Go.