We at WASDuk love Indie games, so every month we shine a spotlight on a different Indie dev; looking at how they work, what they're up to and above all what amazing projects we can look forward to. As we have quite a lot of interest, this month we'll be bringing you an Indie dev of the week! This week we bring you Gambrinous the team behind Guild of Dungeoneering (our review of which you can read here).

Why not introduce yourself/your team?
Hi! I'm Colm Larkin and I'm the founder of Gambrinous. It began as a kind of one-man-band but now there's five of us working on Guild of Dungeoneering. We are mostly based out of Dublin, Ireland apart from one team member in Sydney and another in London.
Why did you decide to go into Indie games developing?
I've been drawn to games since I was 6 and we got our very first computer, a ZX Spectrum. Back then you'd get game code printed out in magazines that you would faithfully type into your speccy and hey presto: a little game would run. That's what got me hooked.
How many games have you developed so far?
Guild of Dungeoneering is going to be my first commercial-quality game when it's finished. I've also made about six gamejam games and two abandoned bigger projects.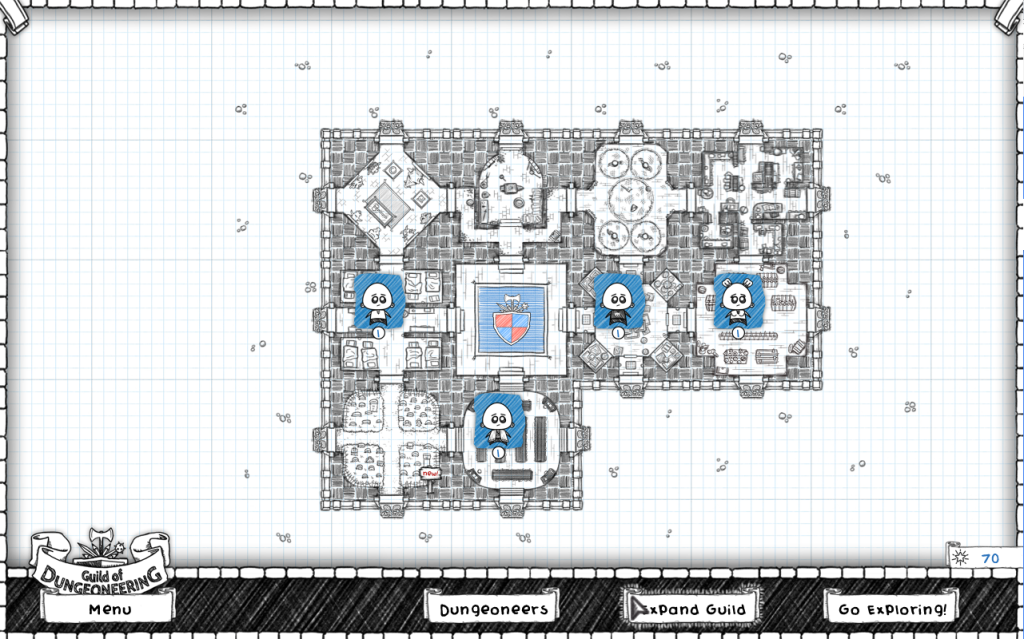 What is your favourite platform for developing games for?
I'm not absolutely tied to one platform (I game on PC, tablets, mobile, web and on tabletops) and love developing for all of those. I guess it's anything except consoles!
Are there any specific processes you go through when brainstorming ideas for new games?
Nothing is as creatively stifling as a completely blank page. I like to take part in game jams to help guide the process. You get a loose theme and a deadline and you get to work. There's no time to find the perfect idea. Do a few of those and you'll find your creativity blossoming.
From where do you draw your inspiration?
I play a lot of board and card games. I actually prefer them over computer games these days as I love the social component – which is incredibly hard to replicate online. They are undoubtedly the biggest influence on the games I make.
What are you working on at the moment?
Guild of Dungeoneering is my allconsuming project right now. I've decided not to make anything else til it's out, and luckily we are reaching the end of that journey at last!
What lessons have you learned while developing your games?
When you start out you usually have "One Big Game Idea". The game that will revolutionise gaming forever. Your dream game since childhood. Whatever. I've learnt that a game like that will never get finished, as a small first-time developer. And finishing games is the most important thing to focus on. So park the idea, for now, and finish some smaller, interesting games!
What has been your biggest challenge?
Finishing games, absolutely. I spent the first five years trying to make games on two overly ambitious projects that I've since abandoned. Then I got into gamejams and made a bunch of smaller games in a year. I learnt more in that year than the previous five.
What has been your greatest achievement so far?
I'm jumping the gun on this a bit but I'm really looking forward to launching Guild of Dungeoneering. It already feels like my biggest achievement and it's not even finished.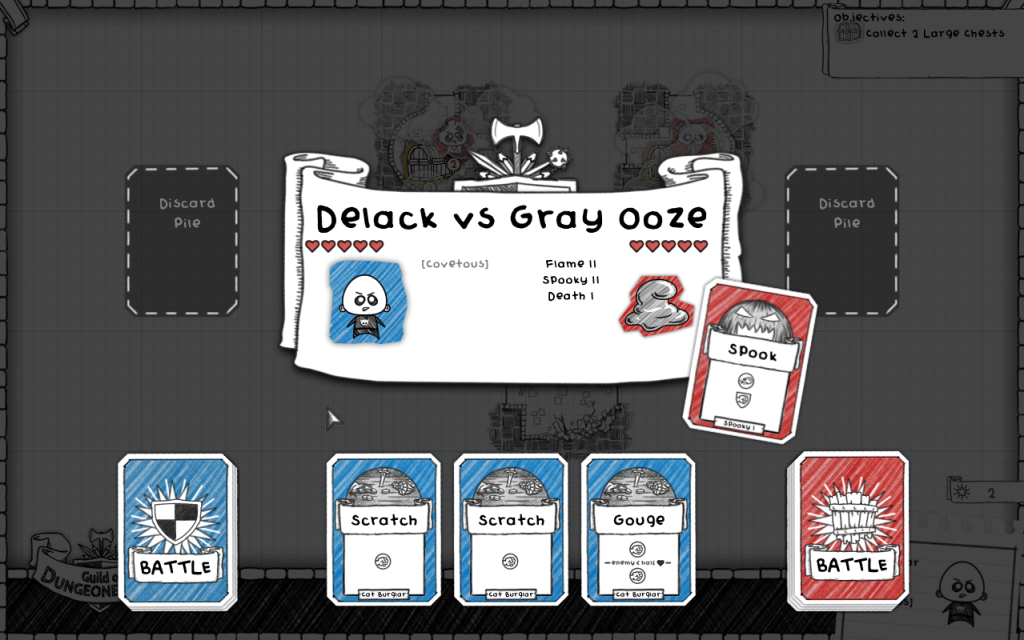 What has been your favourite part of developing video games?
I absolutely love seeing strangers play my games and hearing them talk about them. I think I'm addicted to it in fact.
Where do you hope to see yourself/your team in ten years?
I would absolutely love Gambrinous to be a successful small game studio, putting Ireland on the map as a country that makes incredible games, and with a string of interesting games in its portfolio.
What do you think is the biggest issue facing the video game industry today?
As a game developer, probably the flood of new games being created every single day and their rising level of quality. It's going to be harder than ever to stand out. As a gamer of course this is fantastic!
What is your favourite video game?
If I had to choose just one it's going to be X-COM: Terror From The Deep from 1995. Big shoutouts to Baldur's Gate, Portal, Civilisation and the Total War series though.
What is your earliest gaming memory?
Playing Manic Miner on the ZX Spectrum. Basically this video, including the insane loading noises (as you played the tape for several minutes):
Is there a game you wish you'd been on the production team for?
X-COM or any of the Civilisation series would have been amazing to work on.
If you weren't developing games you would be…?
Wishing I was!
You can keep up to date with Gambrinous through their website, Facebook and Twitter.
Guild of Dungeoneering is currently available for pre-purchase on Steam for £10.99 and will be released on July 14th.
You can read our preview of Guild of Dungeoneering here.
If you are an Indie developer and want to be featured IN-DE-Spotlight then drop us a line at fanta@wasduk.com or via our Twitter account @wasduk1