There's an essential set of simple steps for businesses that dictate how every organization's capability is measured: get off to the best start possible, fix the process, and ensure that the solutions stick. Unfortunately, on April 29, 1989, the (then more music-centered) MTV was getting a lesson in how backwards America's view on controversial subject matter was. Two years earlier, in 1987, Salt-N-Pepa, one of the best all female bands ever, saw the UK ban Push It because it was too suggestive and sexual. For governing censorship boards, it seemed as though if anybody listened to it, he or she was going to get laid.  And that's a bad thing- WHY? The UK learned its lesson, but the U.S. was slow to follow suit.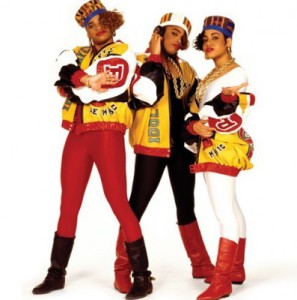 Fortunately, before our iPhones and tablets allowed us to view banned items more than expediently, controversy was a musician's ally. Push It broke into Billboard's top 40, giving Salt-N-Pepa their first mainstream hit. It literally was the best start possible (only Let's Talk About Sex would rank higher), there was no process to fix aside from style, and the practice benefited other artists as well. Who can forget 2 Live Crew thriving as soon as horny people under 18 couldn't buy their albums?  Or Axl Rose and Guns N' Roses turning the controversy of 1988's You're So Crazy into a gold mine due to the sexual and racial tensions the eventual acoustic version created?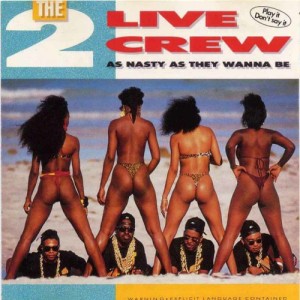 Then entered Madonna. America and MTV seemed to loathe her use of religious symbolism in the video for Like A Prayer, like the UK had disliked Salt-N-Pepa for sexual content before her, which included Madonna as a modern Mary and an African-American as Jesus. In the modern world, this wouldn't be as controversial since there is a huge movement to add more racial variety to modeling, TV, music, movies, and even comics. Furthermore, Madonna's Like A Prayer, unlike Salt-N-Pepa or You're So Crazy, skyrocketed to number 1 on the Billboard charts on April 29, 1989.
Another factor that set Like A Prayer apart was that it was a far cry from anything else out there in the mainstream. Her fellow Top 10 artists on the Billboard charts included a set of very adult friendly artists that were anything but controversial: Bon Jovi, Paula Abdul, Fine Young Cannibals, Deom Estus, Roxette, Thirty Eight Special, Tone-Loc, Jody Watley, and Cher. So, let's look back and celebrate what was 16 years ago, but let's not hate. MTV allowed fans to vote as to whether they would continue to play Madonna's music video on the cable station, and the results would soon create a ton of extra and unnecessary confusion. MTV initially banned it, and then they brought it back just like WASDuk is doing today.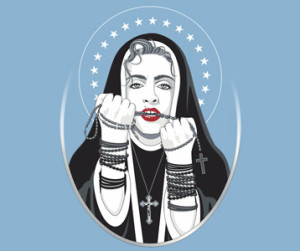 Check out the top 10 songs below, and celebrate retro nirvana!
BILLBOARD'S TOP 10 SONGS FROM APRIL 29, 1989
1) LIKE A PRAYER by MADONNA
2) I'LL BE THERE FOR YOU by BON JOVI
3) FUNKY COLD-MEDINA by TONE-LOC
4) SHE DRIVES ME CRAZY by FINE YOUNG CANNIBALS
5) HEAVEN HELP ME by DEON ESTUS
6) THE LOOK by ROXETTE
7) SECOND CHANCE by THIRTY EIGHT SPECIAL
8) REAL LOVE by JODY WATLEY
9) AFTER ALL by CHER
10) FOREVER YOUR GIRL by PAULA ABDUL