Here at WASDuk we love a good Indie game. Some of them are better than your average AAA title, (don't believe us?), but are so often overlooked in favour of the big studio releases. Every month we'll be shining a spotlight on Independent Game Developers, this month we give you Dropout Games from India as told by co-founders Ankush Madad and Sujeet Kumar. 

Why not introduce yourself/your team?
Dropout Games is an independent studio consisting of a bunch of dropouts who believe degrees have nothing to do with talent. We are based in Pune, India. Co-Founders Ankush Madad and Sujeet Kumar are dropouts of India's best game design college. We were eventually joined by another dropout from the same college and now the team has expanded to 3 people and have been making games for over a year and a half now.
Why did you decide to go into Indie games developing?
Many factors contributed to our decision of going indie. We've always wanted to be a part of the gaming industry right from a young age. India does not have a huge gaming studio presence like the West or even the East. We come somewhere in the middle and our industry isn't that mature yet. There are numerous studios in the country and we could've tried joining some studio and probably would've made it. But the problem arises in the fact that most of the studios in India are either busy cloning successful games or making bollywood/cricket games. There is a huge lack of game design and polishing in many games that come out of the country. They are busy reskinning the games without putting a lot of effort or thought into what's making those successful games a hit. Not everyone is willing to take a risk even if they have the right resources and backup. There is a lack of originality/innovation in the games that most of the studios are working on in India. I'm no one to judge them but being a gamer for over 18 years, I've seen games are capable of and I wish to create something similar, something that leaves an impact on the global gaming industry and puts India's name out there and that's where Indian Indies are shining. Even with limited budgets and lack of resources, the Indies are putting effort into creating different experiences that are innovative experiences. Games like Lovely Planet, Socioball and Unrest (a Kickstarter success) came out of India recently and there'd be more such games and eventually both the scale and quality would increase as more people start taking bigger risks and we're ready to take some risks.
How many games have you developed so far?
We've made three games so far.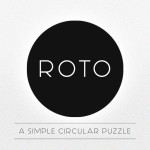 ROTO: A Simple Circular Puzzle
We game jam from time to time as game jams are very good source of sharpening one's skillset and at times providing a nice idea for a game. Back then we were college students and a team of 5 and ROTO was one such game which came out of Global Student Game Jam where it won an Honourable Mention in the browser category and 1000 USD. We saw the outright potential in the game and mutually decided to develop it for mobile platforms.
The game was developed in a period of 5 months for Android. The game was nominated at some prestigious events including Casual Connect Asia's Indie Prize Showcase where it became "Top 3 Finalist" in "Free-to-Play" category. During the event we also met Weraku Games, a Malaysia based publisher. A deal was struck and we went on to produce the iOS version of the game. The game rereleased on Android and had a fresh release on the iOS in December 2014. The game received great reviews from sites like 148 Apps, Touch Arcade, etc. and also got featured on Appstore in multiple countries.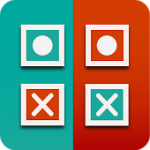 UNWYND
After production of ROTO, the team of 4 split on good terms while agreeing to continue further updates for ROTO. Chirag Chopra took over Lucid Labs as its sole founder, Pramod Nautiyal left to join another studio and the two of us formed Dropout Games on September 3, 2014.
We participated in numerous game jams, continued our work on ROTO's updates and also attended some conferences but we also needed a game that had Dropout Games' tag on it, so that people could recognise us at least at a local level. We also wanted to experience the publishing part of the game first hand and that's where UNWYND came to the scene.
UNWYND was a prototype which was made by Sujeet back in July 2013. He wanted to work on it and pitched the game idea. I liked the idea instantly but suggested some minor design changes. The idea was fun and we worked on it for 3.5 months. The scope was kept small and the targeted audience was restricted to puzzle fans.
The game was pitched at Game Hack, Pune a regional pitching event in Jan, 2015 and was a finalist there which resulted in making it an official entry to Big Indie Pitch at Pocket Gamer Connects Bangalore.
The game was released on Windows Phone and Android in February 2015. The iOS version is still in production and we plan to release it in March-April time slot.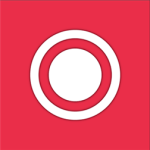 DOTINATOR
This is another casual puzzle game that was pitched to us by our ex-college mate Siddhesh, who also happens to be a good friend. The idea was small and solid. We didn't need to do any design changes and implementing it was easy, so we worked on it simultaneously while working on UNWYND. It's also being made for mobile platforms. The game is almost ready and plans are to release it shortly after UNWYND has released on iOS.
After working on UNWYND and DOTINATOR, we also realised that it's not easy to promote a small game. Even if it's fun, there are lots of such games out there and to compete with the global developers, we'd need to work on something bigger. Bigger in scale, bigger in polish and bigger in terms of fun factor.
We'd keep bringing small and fun experiences for mobile but our prime focus has now shifted to bigger and better games.
What is your favourite platform for developing games for?
We've only made games for mobile platforms so far. We're currently prototyping a concept for PC. If it works out then that'd be our first PC game.
I'd personally love to extend our reach more towards PC and Consoles after we've attained some financial stability.
Are there any specific processes you go through when brainstorming ideas for new games?
We usually have those informal brain storming sessions where all the team members sit together and present their ideas to the others. There is no judgement on the ideas presented. Each idea is noted done and then we see what meets the requirement and using those ideas, we proceed forward.
From where do you draw your inspiration?
We keep participating in Game Jams and prototype different ideas from time to time. Whenever we're ready to work on something new, we collectively bring out those game jam games and other prototypes and see which ones is most fun and can be turned into a complete game. Using that prototype and the core mechanic, we form a game around it.
What are you working on at the moment?
We have a 4th game in production for mobile platforms and it's bigger than what we've made so far. I cannot reveal a lot of details right now as it's in early stages of development but can tell that it's a space exploration game with a mix of strategy and arcade elements. We're collaborating with a US based artist, who is working on the assets for the game. The game would take another 10+ months to complete and we'll be revealing details about the game on our Facebook page and on our Twitter handle from time to time starting very soon.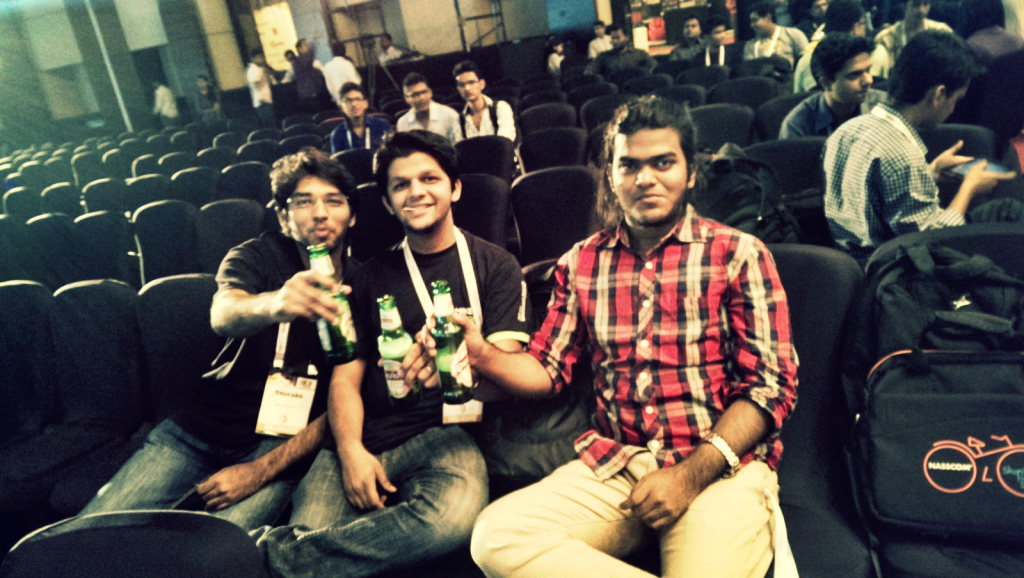 What lessons have you learned while developing your games?
Past year and a half has been great learning experience for us. Since we had never worked in a studio before working on ROTO, it was a practical experience of what we were taught in the college.
Right from the preproduction stage to the post production and the release, each step was teaching us something new.
I personally feel that game development is a never ending learning process and since each title is different from the previous one, you learn something new each time to work on a game.
What has been your biggest challenge?
Sujeet: To come up with an outstanding idea that is innovative and intuitive. Surely there are technical difficulties related to its functional implementation and technical restrictions that pop up as you go around doing it. But to have something in your head and eventually in your hand which truly feels like something different and thought-provoking is what takes most effort.
What has been your greatest achievement so far? 
Sujeet: It's just not any one particular project or milestone. The sense of accomplishment that comes with completing even the tiniest feature of a game feels like the biggest achievement in that very moment. As pieces fall together you can see the bigger picture of your game much more clearly and that is one-of-a kind experience.
To be able to deliver a functional and effective game to masses after months and months of tiring effort is joyous. To be able to be part of the creative process of making video games happen is the greatest achievement.
Ankush: In terms of individual achievement, I'd say the moment when our game ROTO was announced as a finalist at Indie Prize Showcase in Singapore. Even though we didn't win the award, being able to fight with top Indies from Asia for the award was an achievement in itself. That's the moment where I felt that I've set my foot in the right industry and we can achieve more things if there's enough hard work being put into the games we make.
What has been your favourite part of developing video games?
Sujeet: I love every step of producing a video game. I love video game development, the art, the science, its very being.
I am very much of a technical guy and surely the most exciting phase of game development for me is the actual code and asset creation. This is where you are literally giving shape to your idea, right from paper and whiteboards. You can see it taking 'form ', right here.
Ankush: Like Sujeet said, each and every part of development has its own taste and being Indies, we wear a lot of hats when actual production takes place.
To see our ideas being brought to life is a beauty in itself.
Where do you hope to see yourself/your team in ten years?
Ankush: Video Game Industry is one unpredictable industry and only the strongest survive here. We wish to continue developing game independently. We are not aiming to get investments at this point but that's a considerable option in the future. We definitely wish to expand the studio to a size of at least 10-15 people and work on bigger and better games.
What do you think is the biggest issue facing the video game industry today?
Sujeet: I think it's "the recognition as a medium". For most people it's a means of entertainment, no more no less. People have restricted mind-set regarding the content of video games. They treat every piece of game as more or less as a means of entertainment. Therefore many a times, people tend to miss the bigger picture that developers and designer have painstakingly crafted to address some serious issues or topics related to real life.
I believe video games have immense power to emerge as an intellectual medium such as Television, Journals and Internet. There are hundreds of problems such as poverty, hunger, terrorism that can and are being used as more than just "fancy item "in video games. It's great to have fun with games , but it won't hurt if people can take back home some message that just might end up making the world a bit better place. The Developers and the Gamers, both need to acknowledge the Power of Video Games as "Medium of Conveyance".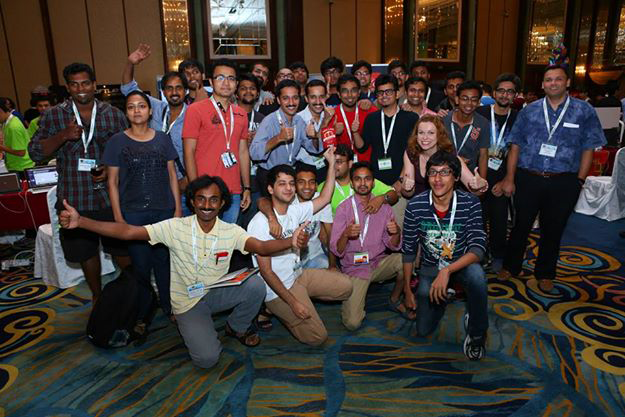 What is your favourite video game?
Sujeet: I am a big fan of Shooters. Crysis, Call of Duty and Gears of War are my favourite shooter franchises. Monument Valley and Badlands are 2 Mobile games that have definitely earned my praise and love.
Ankush: I've been a fan of Strategy and RPG genre for as long as I can remember and grew up on those. I'd go with Age of Empires & Sid Meier's Pirates as my favourite classics and Transistor & Witcher 2 and Skyrim from the modern era.
I'm also a big fan of GTA games with GTA 2 being my first experience from the series.
What is your earliest gaming memory?
Ankush: It was back in 1996 when I was 3.5 Years old. The game was called Put Put goes to Moon. I had played it on someone else's PC and felt in love with it.
Sujeet: Playing Dangerous DAVE on a Windows 98 machine. It was heavenly, I must say!
Is there a game you wish you'd been on the production team for?
Ankush: Elder Scrolls: Skyrim. I fell in love with that game when I first played it. Bathesda is where I'd ideally want to be, if not in my own studio.
Sujeet: Crysis is a Technical Marvel. Whatnot I would give to be credited for its production.
If you weren't developing games you would be…?
Ankush: I would've worked in the Film/Animation Industry. After games, movies are my second love and that's where I'd want to work.
Sujeet: Honestly, I am not sure. Might have landed a handsomely paid 'cubicle job' in IT industry.
—
You can find out more about Dropout games at their website
Follow them on Twitter
Like them on Facebook
If you'd like to give their games a whirl you can find them available through Google Play; ROTO and UNWYND.
—
If you are an Indie developer and want to be featured IN-DE-Spotlight then drop us a line at fanta@wasduk.com or via our Twitter account @wasduk1