We should stop kidding ourselves with all this "PC gaming master race" bullshit; there are two main reasons anyone owns a gaming PC.  The first is so that we can bore the living arse off people by talking about FPS,  FXAA and refresh rates as though they actually matter for shit.  The second is motherfucking mods.  Oh, how we love mods.  Ostensibly, they're for enhancing the enjoyment of the game in question, and perhaps it's advisable that you treat a selection of mods rather like a buffet in a classy restaurant.  You pick up one, maybe two, and you savour it before realising that enough is enough and moving on.      
Fuck.  That.  Shit.  We'd rather treat mods like a shitty back-street all-you-can-eat place.  We'll stuff as many as we can in, and hope to Odin most-high that they don't start leaking out the bottom of our coat pockets.  Mods can make great games even better, shitty games great and half-finished games – well – finished.
So sit back, relax and set your sperg-o-meter to 'pitiable' as we drop our spaghetti all over 10 great PC games made awesome with mods.
---
Did we miss anything?  Are there better mods out there for the games we mentioned?  Tell us in the comments below!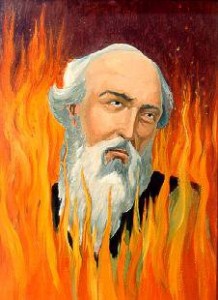 WASDuk writer Arkworthy has, over the years, tried (and failed) to create the next big thing in PC mods.  Among his various failures are the Fallout: New Vegas – Alzheimer's Mod (in which players can recreate the heart-breaking mental disorder in the midst of the Nevada wastes), Attic Assault: a Half Life 2 mod map based on the Diary of Anne Frank, a Phantom Menace total conversion mod for Knights of the Old Republic and a Zoo Tycoon mod that takes a light-hearted and whimsical look at the horrors of animal cruelty.