Here at WASDuk we love a good Indie game. Some of them are better than your average AAA title, (don't believe us?), but are so often overlooked in favour of the big studio releases. Every month we'll be shining a spotlight on Independent Game Developers, this month we give you Guatemala based 2401 Studios through co-founders Luis Fernando De Leon and Joaquin Colina.

Why not introduce yourself/your team?
We are the stubborn geeks of game development. 2401 Studios is an indie team of two passionate game devs based in Guatemala City. Co-Founders Luis Fernando De Leon and Joaquin Colina, both have backgrounds in computer science and have worked in various related fields. Our love for games each started when we were young.
Why did you decide to go into Indie games developing?
Mostly, we decided to go into indie out of necessity. Making games is something that both of us always wanted to do from an early age but always seemed impossible. You have to understand that there is no real game industry or are there any schools of game development in Guatemala. Everything video game related came from outside our country, which made it look like something that was completely out of our reach. Short from say moving to the USA or japan, which would have required us to be a special kind of genius to hired for a big company that made games. That all changed a few years ago, when Luis Fernando started working for a local company that wanted to make a video game. Unfortunately, the company wasn't able to make the game and Luis Fernando had to leave the company because they were unable to continue to pay him. From that experience, we both realized that now a days there are little to no barriers to make a game. So after a drunken conversation during a Christmas party, someone said "Why don't we make a game?" We started seriously thinking about it. The more we thought about it eventually we decided to start developing our first game as indie developers since there was no other way of making the game.
How many games have you developed so far?

So far we have two games out on Google Play.  We have also been hired to make a few games as promotional devices for private companies and brands.
2401 Studios' games on Google Play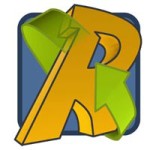 REACT
This is our first game. After struggling for some time with projects that were too big in scope for us to handle, we decided to shift focus and go back to basics: simple, engaging mechanics. The result was React, a 2D command reaction game with humorous audio comments, for mobile phones and tablets. It's a fun game that anyone can enjoy where we manage to retain the personality of everyone that worked on it.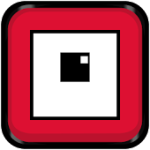 O's Amazing Odyssey
This is a charming game where the player finds his/her way through colorful mazes searching for a star. This idea for this game came from us wondering if we could make a game with extremely limited resources and successfully deliver a message. With that in mind, we set out to do a game that applied the concept of "mechanics as a metaphor." The development cost was under $100.00, mostly due to assets we had already acquired. It uses simple storytelling techniques as main tools for transmitting its message. The end result was a game that tells a story which has a message that's really close to our hearts and characters we liked so much that are now used as our company mascots.
What is your favorite platform for developing games for?
So far we've only released for mobile, but we like it all for different reasons.  Luis Fernando is partial to Playstation and Joaquin to PC.  We have also dived into developing for the Ouya.
Are there any specific processes you go through when brainstorming ideas for new games?
It's basically a simple informal process.  One of us will think out of the blue "Wouldn't it be cool if ____" and fill the blank with an idea for a game mechanic, theme, or overall game concept.  If that person is excited about the idea he will share it.  If we both are excited about the idea then we have a healthy BS session where we come up with more "Wouldn't it be cool if ____" ideas that support the original concept. After that we try to eliminate ideas so that only the ones that best support the original concept survive. Once that's done we start working on development.
From where do you draw your inspiration?
Inspiration comes from everywhere and everything.
Joaquin:  I like movies a lot and constantly use ideas and references from that medium.
Luis Fernando: Gameplay wise I'm usually inspired from mechanics from games I played.  Aesthetics wise I'm a big fan of Western and Japanese 2D art, so a tour of Deviantart and/or Pixiv will provide me with a good batch of fresh inspiration. Narrative wise I draw inspiration from Anime, movies and cartoons.
What are you working on at the moment?
Currently we are working on an action arcade game inspired by Bastion and Saul Bass' art work.
It's still in the early stages of production. We are still going over art, design, and mechanic decisions. The art style so far is based on the works of artist Saul Bass, which is the inspiration behind the classic James Bond intros.
What lessons have you learned while developing your games?
Joaquin: It's easy to get discouraged if something doesn't work out as you expect, but that should stop you from doing what you love.  Determination and hard work pay off in one way or another.  Success can be measured intangibly as well as tangibly.  All you need to know is the "why" you are doing it.
Having built a game isn't the only thing to do.  Marketing and PR are a huge part of the process.  Most would probably agree it isn't the fun part but it is an important one nonetheless.  Most game devs don't get into this industry to do that but as indie devs it's a must.
Luis Fernando: Making games is hard. There are many variables that go into making a game that you can't plan for which makes game development more of an alchemy than an exact science. You just have to see what works, what doesn't and learn from it.  If you're not prepared for that, making games can be a frustrating and discouraging experience.
What has been your biggest challenge?
Working in a country where the industry is in an infant state.  So we need to pulling together our collective talents and wearing several hats in the process, while learning everything we know about game design and development from videos, articles and books we find on the web.
What has been your greatest achievement so far?
Finishing and publishing our first game.  That's when making video games started to feel real and it was a dream come true.
What has been your favorite part of developing video games?
Definitely the design process.  It has been the fun part so far.  Coming up with the concept, fleshing out characters and story, creating mechanics, picking an art style and aesthetics all really gets us excited about a project.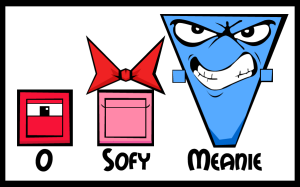 Where do you hope to see yourself/your team in ten years?
We hope to continue to make games that are meaningful experiences.  As a studio we hope to grow and be a leading company in LatAm.
What do you think is the biggest issue facing the video game industry today?
Joaquin: I think the biggest issue in the game industry today is that we need to get over our differences.  Not everyone is going to like your game, nor can you make a game that everyone likes.  Game developers should make what they want to make and gamers should play what they want to play.  Neither should try to change the other.
Luis Fernando: Personally I'm concerned by the financial problems the industry is facing. Companies and people are struggling to make a profit from game development. We need to figure out how to help talented people make a living and do it while not alienating players.
What is your favorite video game?
Joaquin's favorite game series are Myst and Zelda.  He has played the first games in each series several times.
Luis Fernando: The Legend of Zelda: Ocarina of time.
What is your earliest gaming memory?
Luis Fernando: Playing pitfall on my uncles Atari 2600
Joaquin: Pong on the Atari
Is there a game you wish you'd been on the production team for? 
Joaquin: Yes, I wish I could have been on the production team for the Kingdom Hearts games.  Growing up with Disney movies being played countless times in my household, I know the stories, worlds and characters all by heart and would have loved to contribute ideas for brings those environments to an interactive medium.
Luis Fernando: Saints Row the Third. Love that game and the guys at Volition seem like a fun group of people to work with.  Also, it would be cool to work on a team where you can talk about professional wrestling.
If you weren't developing games you would be…?
Joaquin: I'd still be in software development or some other computer related industry like 3D animation.  Not as fun as games, but still hold my interest.
Luis Fernando: Probably working for either a telecommunication company or a software developing company.
—
You can find our more about 2401 studios at their website.
Like them on Facebook.
Follow them on Twitter.
If you'd like to give their games a whirl you can find them available through Google Play; React and O's Amazing Odyssey.
—
If you are an Indie developer and want to be featured IN-DE-Spotlight then drop us a line at fanta@wasduk.com or via our Twitter account @wasduk1