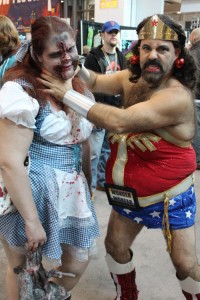 I updated my Injustice: Gods Among Us app late last night, and it didn't take much time. I'm a nerd, and these things excite me. I especially like when the man gives into pressure and surprises us.Remember when we players called out NetherRealms on the poor quality of the original version of Scorpion? A few updates later, his stats were increased and his passive was actually useful. During the update before this one, Arkham Harley Quinn also had her passive ability upgraded and she can now make Arkham Origins Batman and Arkham Origins Deathstroke, perhaps the most used card-fighters in the mullti-player arena, even more deadly with contingently unblockable Special 2's. "SURPRISE!"
Alas, the unfortunate thing to focus on from the above is time. It's no longer, as The Rolling Stones sang, on your side.
Now, just to be clear, I've been playing Injustice since its inception, and the reason I remain so dedicated is that DC characters can't really be found in too many competent games. Even DC Universe Online failed miserably when released, and it's now free. But one thing that has helped me to stay competitive with the Injustice "hackers" and "non-hackers" who have maxed out Gear is that I can SPAM and annoy. More specifically, I (heart) Killer Frost because she can stop foes from filling power bars with her Special 1. I also love the latest Raven skin because she can take the uber-poundings from the Killing Joke Jokers and Red Sons who cause five to nine thousand Damage with each swing. Oh, and Shazam. I haven't even received him though those who have him at EVII nearly always kill me.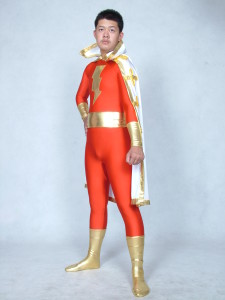 Unfortunately, when I'm in a close match, for example, where Shazam has used a Special 3 and can release any Special he wants afterwards, my Killer Frost and Raven can't always hang in there. I am forced to tag in my other gals, like 600 Wonder Woman or Animated Harley Quinn, and they usually have maxed out power bars to help me even the match.
(A tear falls) This is no longer possible. The tip, the third power bar, has been snipped.
The latest update will now cap iOS and Android users from SPAMming until their tagged out team members have full power bars. The power bars will now max at two, not three.
"SURPRISE!"
On the one hand, this won't effect all of the card-fighters. I only use Raven's Special 2, and I think that giving her Aquaman's Trident Gear and maybe a Batmobile or a Dark Sword make her attacks nearly impossible to counter. Similarly, Ares is retarded (in a good slang way- calm down!) because if he releases his second power bar, I've yet to find a character that can survive.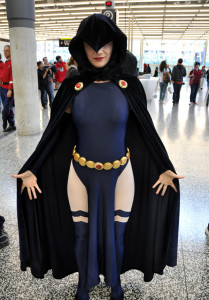 Who it does hurt are the characters with lower stats. We hide them, and if new players are forced to use a Silver class fighter, like Green Lantern and his wonderful 25% Power boost, then they'll now be forced to enter him into a close match so that he can max out his power bars. He'll last maybe two to three strikes from the likes of an EVII Doomsday, and this also exasperates the issue as to why Bronze and Silvers and weaker Golds still exist. Shouldn't they be upgraded and get the same glamorous makeover as Scorpion and Arkham Harley did?
Regardless, in the end, I guess this will drag out matches. It'll keep us all honest. The days of the 15 second slaughter may still pop-up every once in awhile, but this latest "SURPRISE!" certainly does become a new head-scratcher for team theories. I'll miss the messages and posts and thoughts about great teams where one team member could hold off the opposition until the others were ready. And, I hate both always having to fight and losing to maxed out Darkseids, Shazams, Arkham Originers, Batmens- not that any other cards are really used besides them anyways.
Sigh.
It's a small, simple facet of the overall game, maybe as simple as a flower- but that's a complicated thing I'll truly lament no longer having.