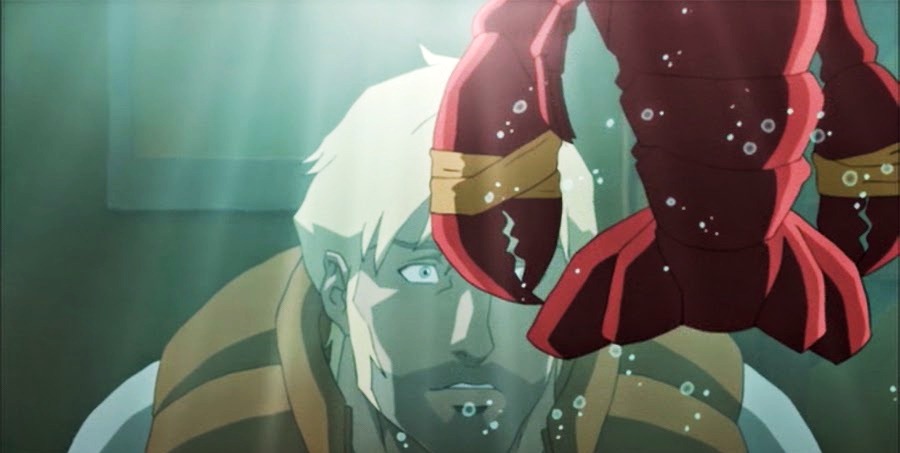 Film: Justice League: Throne of Atlantis
Grade: D
The first entry in DC's latest Justice League animated reboot was tedious. Justice League: War even threw in a short sneak-peek-a-la-Marvel after its credits, where Ocean Master was introduced. The aftermath of the Leaguers fight with Darkseid had killed a lot of fish, and Ocean Master no likey.
Justice League: Throne of Atlantis is a little less tedious than War and a little less boring. That's because after an hour of setup involving Aquaman (Matt Lanter) transitioning from a land-loving alcoholic and into a royal heir sandwiched in the brewing war between Atlantis and the humans, which is being covertly stabbed in the back of everyone quite nicely by Ocean Master and Black Manta, the female Atlanteans show up. Watching Ocean Master being called out by Queen Atlanna (Sirena Irwin) is to die for. Director Ethan Spalding pulls off the same great fight mechanics that we only had glimpses of in War. The scenes where Mera uses her hydro-kinesis to wipe out the opposition reminds the DC core of how great such virtually unknowns to the rest of the world are.
Unfortunately, as before, there's a ton of padding. Superman and Wonder Woman both have lame disguises, and Wonder Woman is just as enamored with glasses as she was with ice-cream in the first film. Flash is in the film just because, and the Green Lantern (Hal Jordan) is misplaced sarcasm that only makes each scene he's in uncomfortable. But, oh, that Mera! I'd endure another slog through DC-Earth just to spend more time with her.