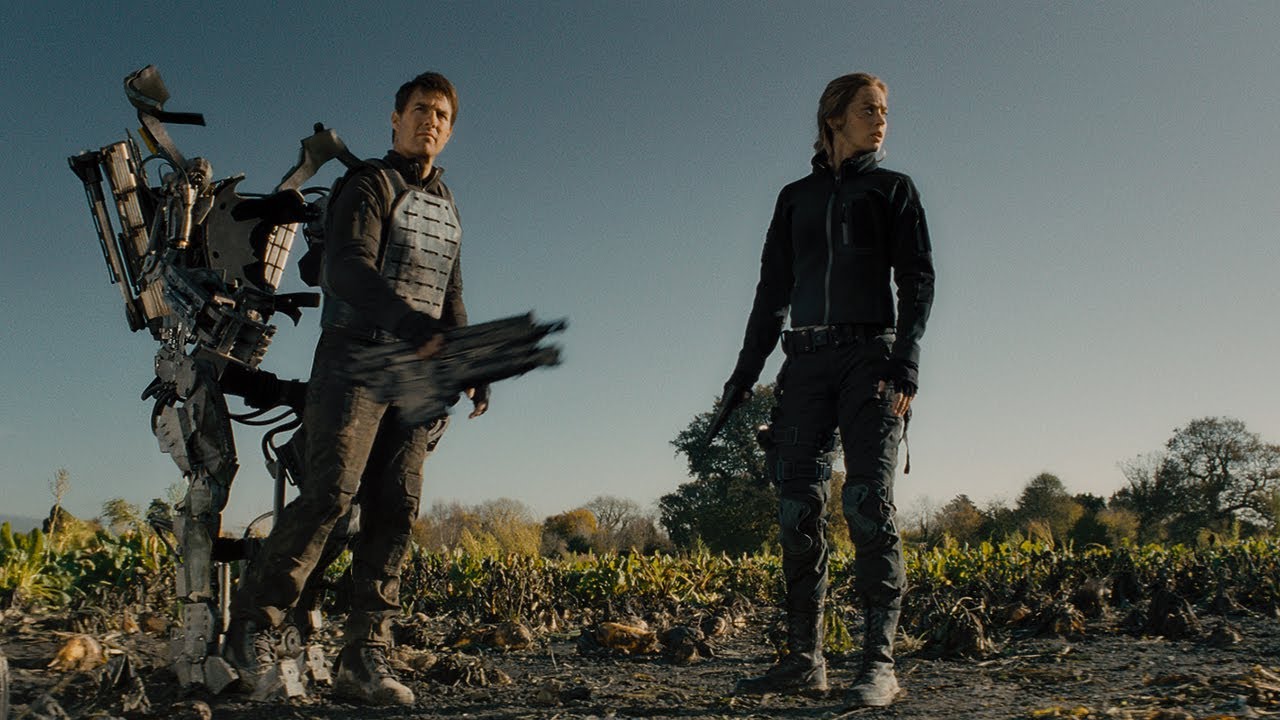 Movie: Edge of Tomorrow
Grade: C
Doug Liman, who is best known for his crafty work on the original Bourne trilogy starring Matt Damon, doesn't stray far from familiar territory for his latest flick Edge of Tomorrow. Viewers can even play a nice little find and replace game between Bourne and Tomorrow, where Moby's Extreme Ways morphs into John Newman's Love Me Again and Franka Potente's Marie is recast as Emily Blunt's Rita.
The theme of repetition is the majority of the fun, so whether or not viewers can excuse the cinematic and rhetorical questioning of how humans can overcome an alien "meteor virus" called Mimics will dictate the mood of the final product.
It kicks off when Officer Cage (Tom Cruise) joins the U.S. military as a public relations jockey. His good looks and suave marketing of new cybernetic suits for soldiers is hijacked when he is arrested, drugged, and awakens as a private heading into the front lines of a full scale invasion. Like Jason Bourne, Officer Cage can't figure out why he's there or what he's capable of.
Emily Blunt's Rita is the figure of hope for the futuristic and lowly humans. She yields a Devil-May-Cry-esque cyber-sword and is rumored to have killed hundreds of Mimics with little training. See, the cyber-suits do all the work, so anybody can put one on and blow the bugs to bits. However, this is easier said then done.
Suddenly, Officer Cage is knee deep in the Mimics. His suit malfunctions and he blows himself up as Mimic tentacles spear him. A splatter of Mimic blood dashes across his face, his eyes turn black, and he starts the day over. Soon, Rita is telling him to find her when he wakes up, and if anything goes wrong, she shoots him in the face. Officer Cage needs to perfect how to win the war, and the audience will watch this Groundhog Day meets Starship Troopers recycle bin for two hours, or what seems like over 900 play-throughs of one scene in any MMORPG.
Let's just ask the rhetorical questions: How do you do the same things every day and remain happy? Is one person worth sacrificing the world for? What would you do if you were a god?
Granted, there is a fine line between annoyance and deep thought whenever one goes philosophical. It's just as easy to yell, "Who cares?" as it is to say, "Well, that's kinda cool."
Liman's Edge of Tomorrow is this fine line though. Like Groundhog Day and Starship Troopers, it is fun to talk about afterwards, but the re-watch-ability factor is zero.