DC and NetherRealm's posted the following on their official Injustice page earlier today: Injustice 2.0 arrives tomorrow! Is your team ready? Includes Online Battles, a new single player ladder and a higher level and promotion cap!
Welcome… SHAZAM!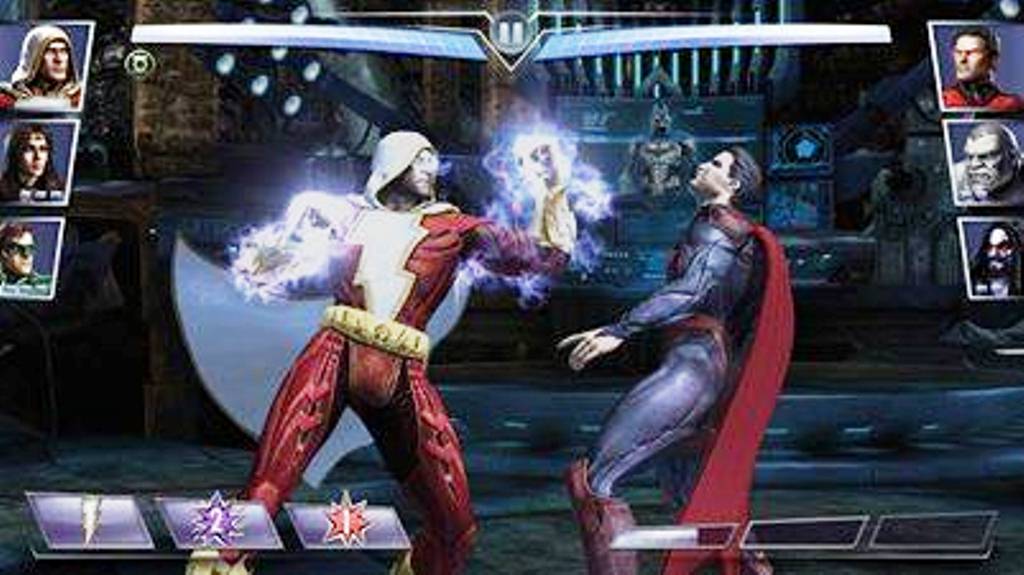 The original plan for Shazam was to have him released as a Challenge Stage character following John Stewart as Green Lantern. However, development issues got in the way and DC/NetherRealms wisely waited to offer, perhaps, one of their most popular Justice League members to highlight a number of new card-fighter skins for the Injustice multiplayer reality. Fans have been eagerly awaiting the opportunity to fight as Shazam, as he is often included in the arguments regarding which DC characters could actually take down Superman. It is still unclear whether Shazam will be offered as a reward or in the Injustice store.
Shazam, who was formerly known as Captain Marvel, is described on his Wikipedia page as follows:
Shazam is the alter ego of Billy Batson, who works as a radio news reporter and was chosen to be a champion of good by an ancient wizard (also named Shazam). Whenever Billy speaks the word "Shazam!", he is struck by a magic lightning bolt that transforms him into an adult superhero empowered with the abilities of six archetypal, historical figures.[Several friends and family members, most notably Marvel Family cohortsMary Marvel and Captain Marvel Jr. can share Billy's power and become "Marvels" themselves.
Hailed as "the world's mightiest mortal" in his adventures, Captain Marvel was nicknamed "The Big Red Cheese" by arch-villain Doctor Sivana, an epithet later adopted by Captain Marvel's fans. Based on sales, Captain Marvel was the most popular superhero of the 1940s. His Captain Marvel Adventures comic book series sold more copies than Superman and other competing books of the time.[2][3] Captain Marvel was also the first comic book superhero to be adapted into film, in a 1941 Republic Pictures serial titled Adventures of Captain Marvel.
The upcoming multiplayer feature will also raise the cap on how high characters can be leveled. The former cap was 40, but no exact information on how high characters can now be leveled will be revealed until tomorrow. In addition, "noobs" or those nervous about entering the multiplayer arena can play the new single-player stage in the multiplayer reality to practice and form the best team possible.
Again, are you ready?